Cradlepoint 4G LTE Network Solutions for First Responders
Cradlepoint LTE solutions provide first responder teams with secure and reliable connectivity to FirstNet and other nationwide public safety networks. Ready to connect and serve, Cradlepoint provides a portfolio of rugged and reliable wireless router solutions for in-vehicle, station, and IoT connectivity—helping teams stay safer, respond faster, and perform better.
NetCloud Solution Packages for First Responders
This Cradlepoint NetCloud Solution Package makes it easy to buy, deploy, support, and evolve your mobile network by delivering the essential NetCloud features, hardware endpoints, and support your need as a cloud service with flexible 1-, 3-, or 5-year terms.

NetCloud Essentials
Cloud Management: Centrally manage your entire fleet network
Orchestration: Click to build a VPN over wireless broadband
Edge Router: Full-featured router with integrated 4G LTE and WiFi
SD-WAN: Ensure application performance and availability while controlling LTE utilization
Unified Edge Security: Firewall, and intrusion and web security for Direct Internet Access (DIA)

Purpose-Built Hardware
Key Benefits:
World's first LTE mobile router with three-carrier aggregation for best in-class performance
Embedded LTE Advanced 600 Mbps modem
The MC400 FirstNet Ready™ Modular Modem can be easily added to any Cradlepoint mobile solution
Precision GPS with dead-reckoning enables location-based applications
OBD-II support with accessory cable for vehicle health & diagnostics reporting
Comprehensive 24x7 Support
The right support when you need it, with an ongoing commitment to your success.
Phone: 24-hour weekdays & emergency-only weekends
Web: 24x7 online case management, 24x5 Chat & 24x7 Knowledge Base
Limited lifetime warranty for hardware
FirstNet Ready™ Solutions for First Responders
By developing a new FirstNet Ready™ version of its plug-in, MC400 Modem Module, Cradlepoint brings FirstNet reliability and capabilities to new and existing first responder customers. Organizations already using Cradlepoint in-vehicle, branch, and IoT solutions can easily upgrade their existing Cradlepoint router to be able to access FirstNet network by inserting the MC400 Modular Modem for use on FirstNet. This action can be taken in the field without extensive downtime.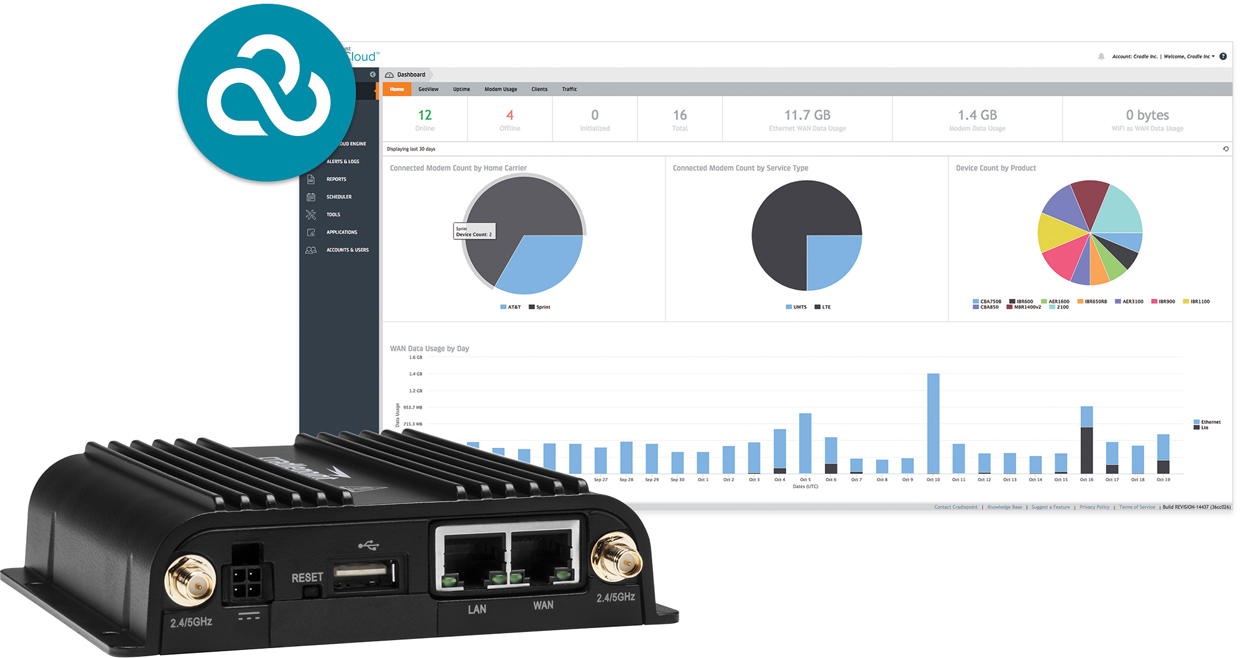 More Benefits for First Responders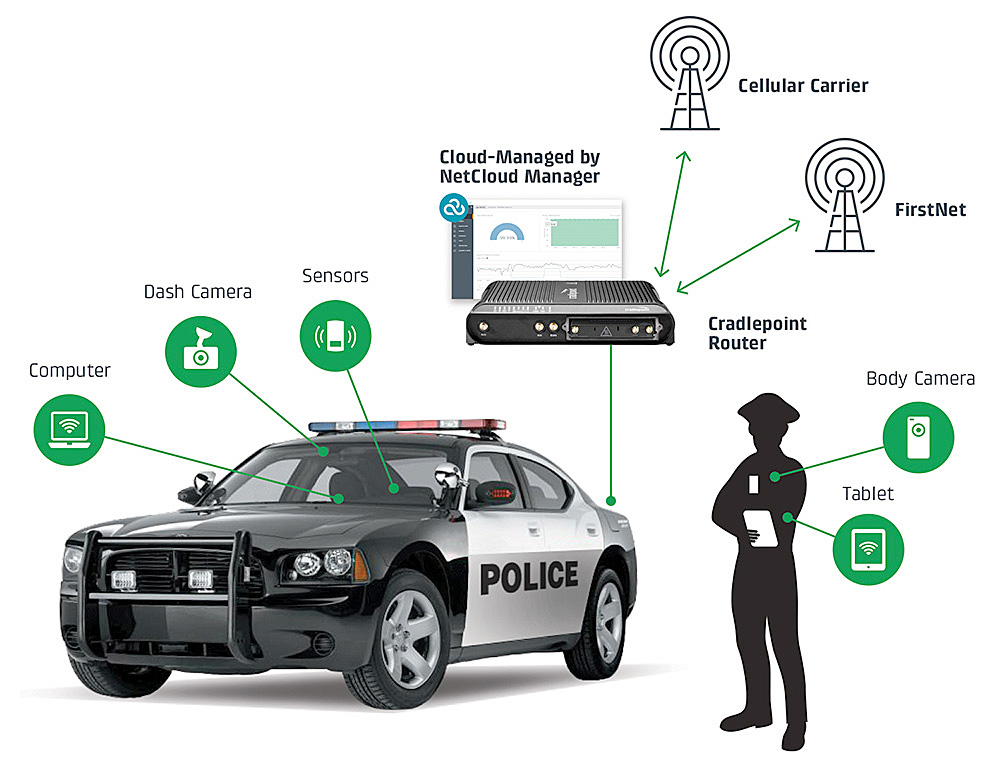 Cradlepoint first responder solutions are available for in-vehicle, in-station, and mobile command center networks.
All FirstNet features across all spectrum bands are fully supported, including priority and pre-emption.
The MC400 includes support for Band 14, which is critical in areas where other bands are limited.
Cradlepoint solutions are field upgradeable, first-day ready, and easily managed from the cloud.
Dual-modem Cradlepoint routers offer maximum reliability by supporting FirstNet with failover to alternative carrier networks.
AER2200, COR IBR1700, and IBR900 Series routers support full unified edge security with FIPS 140-2 validated.
Use the MC400 FirstNet Ready modem in new deployments or easily upgrade existing Cradlepoint products that accept an MC400 modem.
Resources for First Responders Solutions
Discover why more than 2,000 public safety organizations across the U.S. leverage Cradlepoint solutions for access to mission-critical LTE networks in vehicles, mobile command centers, surveillance cameras, incident response teams, body-worn devices, and more.